SSM Group in partnership with BPC is launching an annual awards program to recognize excellence in Logistics, Transport and Supply Chain in Malta.

There are currently thousands of practicing and experienced logistics professionals in Malta. They range from directors and managers of supply chain operations to specialised IT experts and clerical and warehouse/transport based support staff.

Notwithstanding the increased profile and importance placed on the Logistics and Transport profession in the last few decades, the efforts and commitments of these dedicated and skilled people have not been duly recognized. TransLog Awards aims to fill this void, recognize and reward these individuals and organizations for their achievements during 2013.

The attached Briefing Materials provide you with a detailed description of the Awards programme, so that you may begin to identify the most appropriate initiatives for consideration by the Adjudicating Panel. Please review them carefully and do not hesitate to contact info@ssmgroup.org or 21231015 with any questions.

Over the next four to six weeks, we encourage you to identify the most appropriate team to complete your application. We have launched a dedicated website, www.translogawards.com, where other details are provided as well as details on the Transport and Logistics Conference to be held on 9th October – on the eve of the Presentation Ceremony - and the reservations procedure for the Awards Gala Dinner on 10th October 2014. Reservation for both the Conference and the Awards Gala Dinner is on a ''first come first served'' basis and as seating is limited it is advisable to book as early as possible.

In this initial year (as we gain momentum), we have decided to limit the applicant pool to one entry per organisation per category. (This does not limit the number of applications by any company as long as each one is in a different category.) This will ensure that we have sufficient time and resources to organize an extremely credible and transparent selection process, where each application is reviewed and scored by a number of Malta-based and international judges.

The panel of judges for the TransLog Awards will include a number of impartial respected members of the business community.

We eagerly look forward to receiving your applications and hope your participation will make for a dynamic and inspiring inaugural year of the TransLog Awards.

Confirmation of Succesfull Participation

The Chartered Institute of Logistics and Transport (CILT) in UAE & Gulf Cooperation Council (GCC) region has placed 2nd for the Best Training & Professional Development Award organised by the European Supply Chain Excellence Awards. These awards are renowned as a trustworthy measure of the most outstanding examples of best practice in transport and logistics. Held in association with PwC in London, this is the 17th edition of these awards.

For CILT UAE, managed by Alex Borg who is the Regional Director for CILT in UAE & GCC region, this is the fourth recognition. In June 2012 Mr Borg, who is an established trainer and consultant in logistics and transport management, received recognition from HH Princess Anne for his work and achievement in connection with the growth of the Institute in the Gulf region. Earlier on, at two editions of the annual Supply Chain and Transport Awards (SCATA) organised in Dubai, which is the ultimate celebration of the Middle East and Arabian Peninsula logistics industry's achievements, CILT UAE won twice the best training provider in logistics and transport in Dubai, UAE (2012 & 2011).

Hundreds of leading supply chain and logistics directors were in attendance at the European Supply Chain Excellence Awards at the London Hilton on Wednesday 6th November 2013. These Awards provided an unparalleled networking opportunity for the foremost decision makers as well as gave deserved recognition for the achievements within the supply chain. This year's edition was further updated to better reflect the changing needs of the industry across different sectors, including new awards categories.

| | | |
| --- | --- | --- |
| 2012 | 2012 | 2011 |
| | | |
| The Chartered Institute of Logistics and Transport (CILT) International Convention. Award presented by HRH Princess Anne. | SCATA 2012 - Winner of Training and Educational Provider of the Year | SCATA 2011 - Winner of Training and Educational Provider of the Year |
July 2014 -
Malta to hold Transport & Logistics Awards with HSBC Malta's support
Applications are open for the first Transport & Logistics Awards, organised with HSBC Bank Malta's support, to recognise outstanding achievements of transport and logistics companies and individuals operating in these sectors in Malta.
"For the first time in Malta, the TransLog Awards will be recognising excellence in the transport, logistics and supply chain industries, all crucial sectors for Malta's economic growth and providing employment for well over 25,000 persons," said SSM Group Director Alex Borg, the organisers of the awards.
"These Awards will further raise Malta's profile as a centre for transport and logistics, while being an excellent networking opportunity, not to be missed by active industry members," Mr Borg said.
The Award categories are based on international benchmarks and values to recognise industry excellence in 12 key areas. Interested companies are invited to write to: info@ssmgroup.org. Participation in the Awards is free of charge.
HSBC Malta's Head of Commercial Banking Michel Cordina said: "These awards have our full support as they provide a deserved recognition to a vital sector in Malta where we can see growth potential in the future. This prestigious event helps create awareness and stimulate this important industry in Malta and the Mediterranean region. As such, the TransLog Awards complement our own initiatives to support growth in Malta's potential to become a logistics hub This initiative forms part of the Malta Trade for Growth Fund where we dedicated €50 million towards stimulating international trade."
"Going global is increasingly critical for Maltese companies if they are to remain competitive. With its global connections and expertise, HSBC is uniquely positioned to help companies in Malta achieve success on the global level," said Mr Cordina.
A supply chain is the journey of a product or raw material from its source to the consumer or end-user. Every item on the market comes to the consumer via a supply chain.
Logistics is that part of the supply chain process that plans, implements, and controls the efficient, effective flow and storage of goods, services, and related information from the point of origin to the point of consumption in order to meet customers' requirements.
A good transport system in logistics activities could provide better logistics efficiency, reduce operational costs, and promote service quality. A well-operated logistics system could increase the competitiveness of both government and enterprises, an important factor that is even more essential in the case of an island economy.
The deadline for participation in the first edition is Thursday 28th August 2014. The awards ceremony will be held during a gala dinner on Friday 10th October 2014. More information about the TransLog Awards is available at www.translogawards.com or on 2123 1015.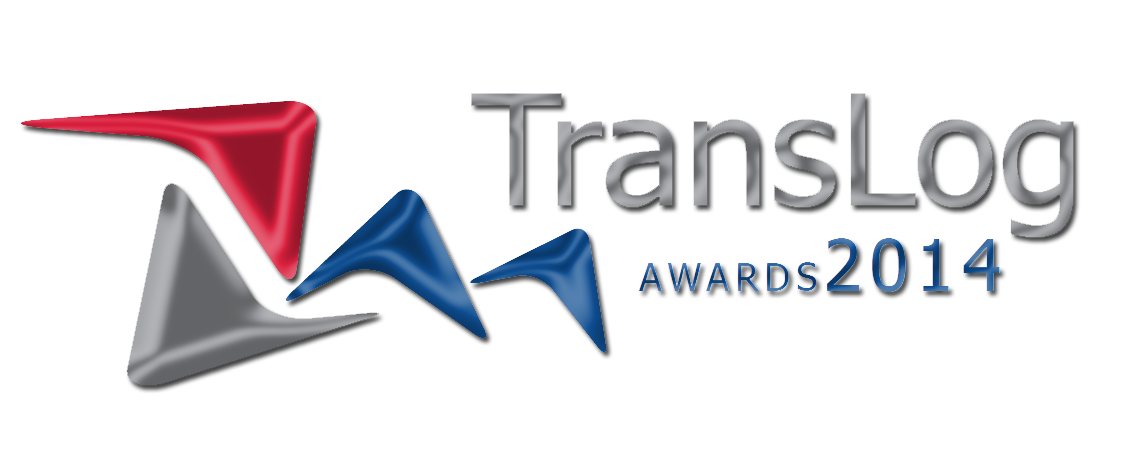 May 2013 -
On Tuesday 07th May 2013 an MOU was signed between CILT in UK and Department of Transport in Abu Dhabi UAE. This agreement was signed on 2 years covering 2013 & 2014 and the scope is to create a collaborative and partnership environment on training and projects between CILT and DOT in UAE. Alex Borg Regional Director of CILT for UAE & GCC Region was the person behind the initiative of the MOU and project together with Ms. Donna Cresswell COO at CILT UK, Mr. Dorothea Carvalho Professional Development Director at CILT UK and Mr. Jon Harris the main trainer for this project. 10 staff / personnel from different divisions from DOT is attending a training programme at CILT in London during the month of May 2013.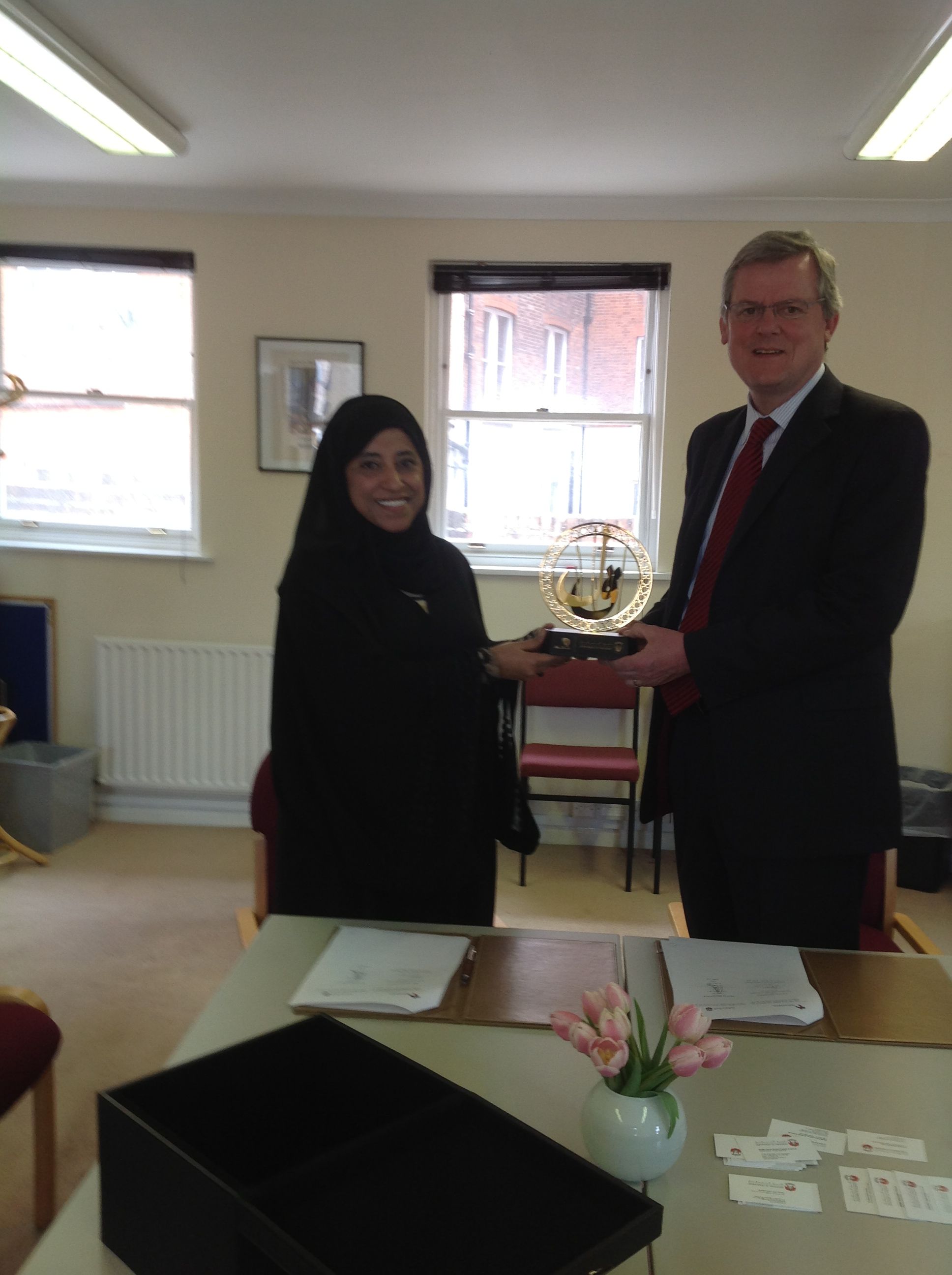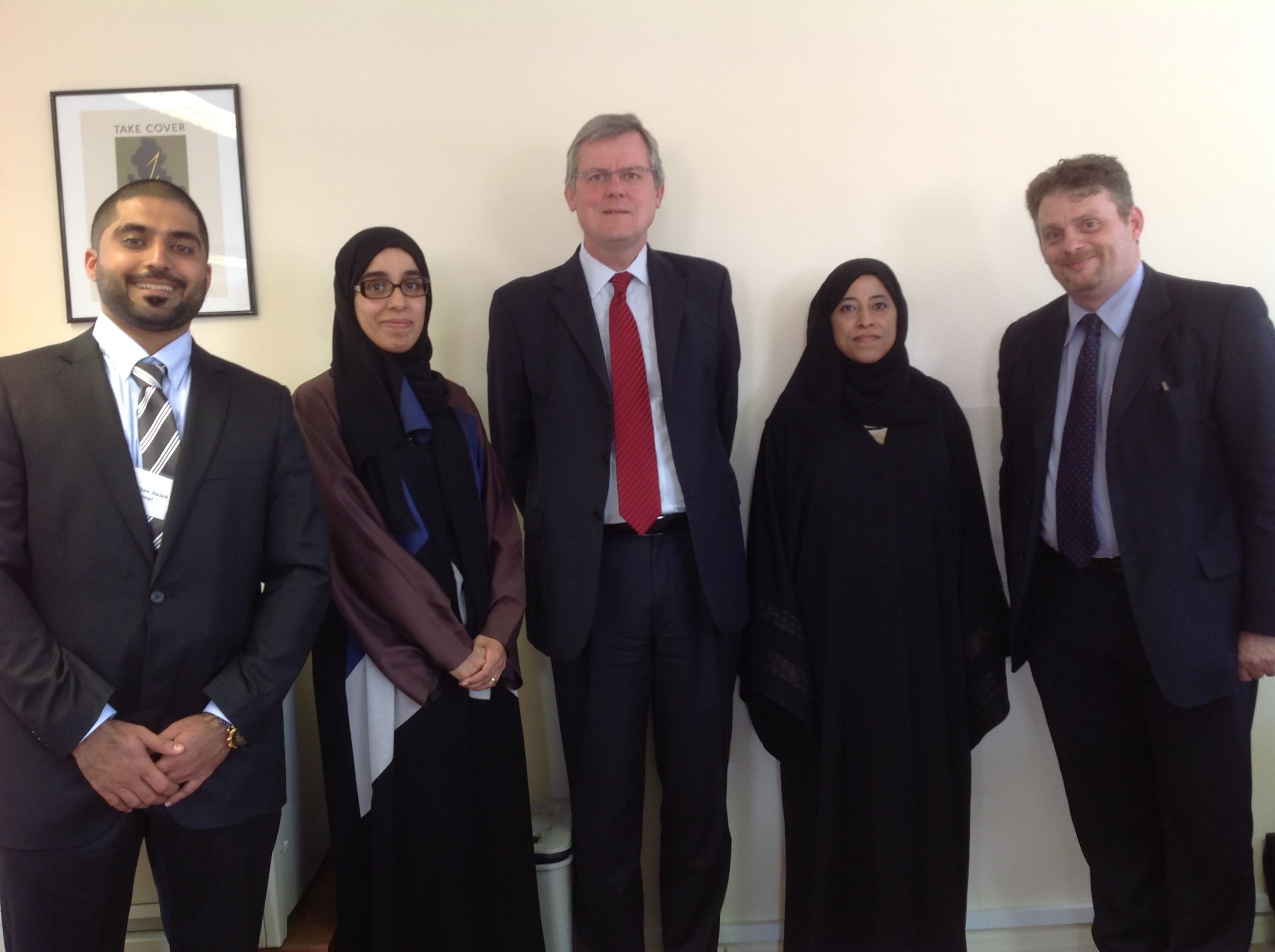 SSM Group has been entrusted by AFM to conduct a training programme in Health & Safety in Warehousing. This is the second time that SSM Group has been entrusted by AFM to conduct this programme. The first group was in 2009 and this year Mr Lewis Spiteri, one of our trainers, has delivered it again for a different group. Mr. Lewis Spiteri has conducted this programme.
| | |
| --- | --- |
| The Winning Team! A team of postgraduate students from SSM Group Malta at the arrival of Birmingham Airport. | Postgraduate Students in Birmingham City University during one of the face to face sessions with Profs. Dennis Foster |
| | |
| --- | --- |
| A social outing at Aston Villa Football Club | |
| | |